BagBase®
The MOLLE Collection
MILITARY GATHERS MOMENTUM
Discover authentic military styling with the MOLLE Collection. The utilitarian designs come in a selection of urban colourways and feature RipStrip™ patches and panels which can be customised and decorated with ease. Details include textured webbing compression straps for ultimate utility styling. From military fitness breaks to the everyday urban commute, the MOLLE Collection has all bases covered. 
BG850
MOLLE Tactical 35L Backpack
This military-inspired design features MOLLE webbing loop details and compression straps, as well as a full Rip-Strip™ front pocket designed for optimal customisation with interchangeable patches. This is an all-purpose backpack ready to take on everything from the commute to the gym.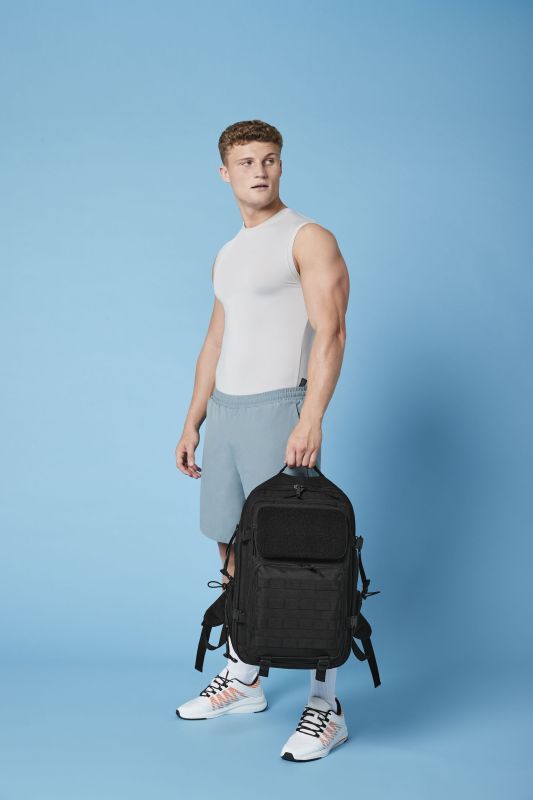 MOLLE Collection by BagBase®